Free Airline Network Planning Analyst course (6months)
Airline Network Planning Analyst:
Network planning analyst looks after the long term network planning and short term schedule planning
Brief Job Description of Airline Network Planning Analyst: Network Planning analyst's job is to manage the airline's network, primarily focusing on the production of feasibility studies into new routes, monitoring the financial performance of the existing network and taking remedial action in conjunction with the scheduling section.
Personal Attributes: An Airline Network Planning analyst's attributes would include good communication skills and analytical thought process.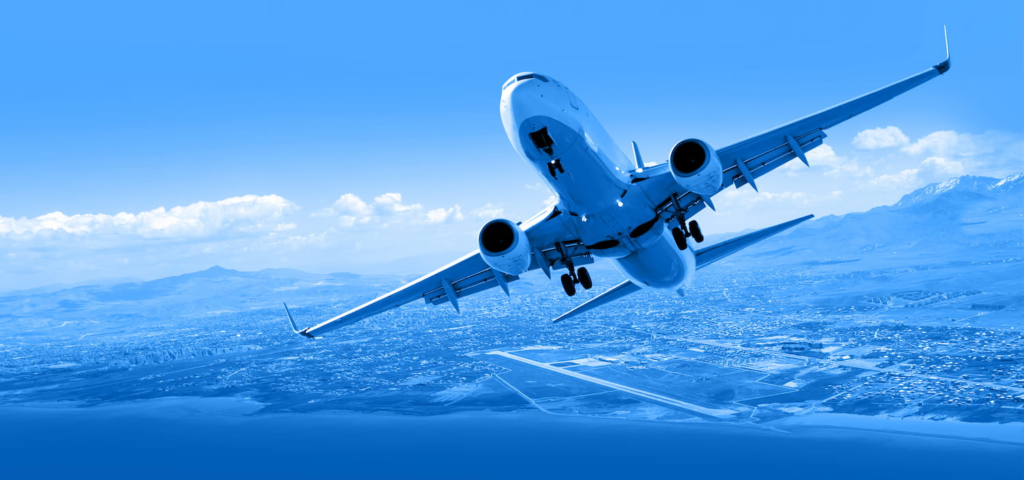 Network planning analysis:
Perform network planning analysis of Airline Network Planning Analyst:
PC1. perform review of route performance against targets and report on deviations requiring management intervention
PC2. undertake route evaluation and conduct research to identify new routes and opportunities for the airline
PC3. build relationships with other airports through the Network Planning forums, such as the World Routes events.
PC4. develop long term plan and planning model for the future scope and shape of the airline
PC5. monitor competitor airlines, in terms of schedules, product, fleet mix etc. and report back to Senior Management
PC6. monitor weekly and monthly financial results, identifying anomalies, emergence of trends, opportunities and threats that require further analysis
PC7. create P&L models to test long term strategic network scenarios and evaluate network P&L impact of various network scenarios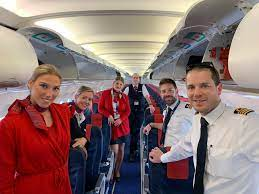 PC8. develop revenue and Air Space Management (ASM) forecasts at the equipment, route, and holistic network level
PC9. work in cross-functional teams to develop analysis and test scenarios to support route launch decisions
PC10. evaluate alliance partnership/codeshare/potential consolidation scenarios' annual contribution to network P&L
PC11. maintain cost models used in route forecasting
PC12. prepare network strategy presentations and develop relevant material for the senior management team, the board and affiliated government bodies
PC13. conduct aircraft assessment and evaluation of potential changes to the fleet mix and aircraft configuration
PC14. undertake ad hoc project work and presentations, providing relevant analysis and expertise as required
PC15. assist in the preparation of the Budget Operating Plan documents for distribution to senior management
PC16. prepare all management reports as required by the organisation
Knowledge and Understanding of Airline Network Planning Analyst:
Organisational Context
KA1. revenue risk management as defined within the organisational policy and procedures
KA2. organisation's procedures for development of network
KA3. limits of responsibility for dealing with network management KA4. escalation procedures and matrix for discrepancies observed
Technical Knowledge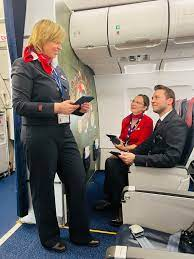 KB1. application of operations research on revenue data KB2. using statistical techniques
KB3. use of forecasting techniques
KB4. advanced mathematics and application of mathematics
Core Skills/ Generic Skills of Airline Network Planning Analyst
Writing Skills
The user/ individual on the job needs to know and understand how to: SA1. complete accurately well written report in English language
Reading Skills
The user/individual on the job needs to know and understand how to: SA2. read instructions/guidelines/procedures/rules
Oral Communication (Listening and Speaking skills)
The user/individual on the job needs to know and understand how to: SA3. listen to and orally communicate information with all concerned
Professional Skills
Decision Making
The user/individual on the job needs to know and understand how to: SB1. make decisions on a suitable course of action or response if permitted by the authority matrix
Plan and Organize
The user/individual on the job needs to know and understand how to: SB2. monitor efficient functioning of all activities SB3. plan and organise work to achieve targets and deadlines
Customer Centricity
The user/individual on the job needs to know and understand how to: SB4. communicate with internal customers in a courteous manner SB5. maintain cordial work relationship
Problem Solving


The user/individual on the job needs to know and understand how to:
SB6. identify trends/common causes for errors and suggest possible solutions to the supervisor / management
SB7. identify and correct errors

Analytical Thinking
The user/individual on the job needs to know and understand how to:
SB8. analyse best possible solutions (cost, time, effort, etc.) suited for operations

Critical Thinking
The user/individual on the job needs to know and understand how to:
SB9. concentrate on task at hand and complete it without errors
SB10. apply balanced judgments to different situations
 



Work Effectively in a Team
Performance Criteria of Airline Network Planning Analyst
 
Support the work team
PC1. display courteous and helpful behaviour at all times.
PC2. take opportunities to enhance the level of assistance offered to colleagues.
PC3. meet all reasonable requests for assistance within acceptable workplace timeframes.
PC4. complete allocated tasks as required. PC5. seek assistance when difficulties arise.
PC6. use questioning techniques to clarify instructions or responsibilities.
PC7. identify and display a non-discriminatory attitude in all contacts with customers and other staff members.
Maintain personal presentation
PC8. observe appropriate dress code and presentation as required by the workplace, job role and level of customer contact.
PC9. follow personal hygiene procedures according to organisational policy and relevant legislation.
Develop effective work habits
PC10. interpret, confirm and act on workplace information, instructions and procedures relevant to the particular task.
PC11. interpret, confirm and act on legal requirements in regard to anti- discrimination, sexual harassment and bullying.
PC12. ask questions to seek and clarify workplace information.
PC13. plan and organise daily work routine within the scope of the job role.
PC14. prioritise and complete tasks according to required timeframes.

Organisational Context
KA1. The policies and procedures relating to the job role.
KA2. The value system of the organisation.
KA3. Employee rights and obligations.
KA4. The reporting hierarchy and escalation matrix.

Technical Knowledge of Airline Network Planning Analyst:
KB1. ask questions to identify and confirm requirements.
KB2. follow routine instructions through clear and direct communication. KB3. use language and concepts appropriate to cultural differences.
KB4. use and interpret non-verbal communication.
KB5. the scope of information or materials required within the parameters of the job role.
KB6. consequences of poor team participation on job outcomes. KB7. work health and safety requirements.




Core Skills/ Generic Skills

Writing Skills,
On the job the individual needs to be able to: SA1. complete documentation accurately. SA2. write simple reports when required.

Reading Skills
On the job the individual needs to be able to: SA3. read information accurately.
SA4. read and interpret data sheets.

Oral Communication (Listening and Speaking skills)
The user/individual on the job needs to know and understand how to:
SA5. listen to and orally communicate information with all concerned
 
Professional Skills
Decision Making
On the job the individual needs to be able to:
SB1. make appropriate decisions regarding the responsibilities of the job role.

Plan and Organise
The user/individual on the job needs to know and understand how to:
SB2. monitor efficient functioning of all activities
SB3. plan and organise work to achieve targets and deadlines

Customer Centricity
The user/individual on the job needs to know and understand how to:
SB4. communicate with passengers and other stakeholders in a courteous manner
SB5. maintain effective work relationship

Problem Solving
The user/individual on the job needs to know and understand how to:
SB6. identify trends/common causes for errors and suggest possible solutions to the supervisor / management
SB7. identify and correct errors

Analytical Thinking
The user/individual on the job needs to know and understand how to:
SB8. analyse best possible solutions (cost, time, effort, etc.) suited for operations
Critical Thinking
The user/individual on the job needs to know and understand how to:
SB9. concentrate on task at hand and complete it without errors
SB10. apply balanced judgments to different situations


Model Curriculum
Airline Network Planning Analyst
 
Perform network planning analysis of Airline Network Planning Analyst:
 
· perform review of route performance against targets and report on deviations requiring management intervention
 undertake route evaluation and conduct research to identify new routes and opportunities for the airline
 build relationships with other airports through the Network Planning forums, such as the World Routes events.
 develop long term plan and planning model for the future scope and shape of the airline
 monitor competitor airlines, in terms of schedules, product, fleet mix etc. and report back to Senior Management
 monitor weekly and monthly financial results, identifying anomalies, emergence of trends, opportunities and threats that require further analysis
 create P&L models to test long term strategic network scenarios and evaluate network P&L impact of various network scenarios
 develop revenue and Air Space Management (ASM) forecasts at the equipment, route, and holistic network level
 work in cross-functional teams to develop analysis and test scenarios to support route launch decisions
 evaluate alliance partnership /codeshare/potential consolidation scenarios' annual contribution to network P&L
 maintain cost mo dels used in route forecasting
 prepare network strategy presentations and develop relevant material for the senior management team, the board and affiliated gove rnment bodies
 conduct aircraft assessment and evaluation of potential changes to the fleet mix and aircraft configuration
 undertake ad hoc project work and presentations, providing relevant
analysis and expertise as required
 assist in the preparation of the Budget Operating Plan documents for distribution to senior management
 prepare all management reports as required by the organization
 
Work Effectively in a Team
 
· display courteous and helpful behaviour at all times.
 take opportunities to enhance the level of assistance offered to colleagues.
 meet all reasonable requests for assistance within acceptable workplace timeframes.
 complete allocated tasks as required.
 seek assistance when difficulties arise.
 use questioning techniques to clarify instructions or responsibilities.
 identify and display a non-discriminatory attitude in all contacts with customers and other staff members.
 observe appropriate dress code and presentation as required by the workplace, job role and level of customer contact.
 follow personal hygiene procedures according to organisational policy and relevant legislation.
 interpret, confirm and act on workplace information, instructions and procedures relevant to the particular task
 interpret, confirm and act on legal requirements in regard to antidiscrimination, sexual harassment and bullying.
 ask questions to seek and clarify workplace information.
 plan and organise daily work routine within the scope of the job role
 prioritise and complete tasks according to required timeframes
 identify work and personal priorities and achieve a balance between competing priorities
 
 
 
Unique equipment used;
 PC/ laptop/ palmtop with air space management software
 ERP software like SAP, Tally, etc.
 
 
 
Guidelines for Assessment

1. Criteria for assessment for each Qualification Pack will be created by the Sector Skill Council. Each Performance Criteria (PC) will be assigned marks proportional to its importance in NOS. SSC will also lay down proportion of marks for Theory and Skills Practical for each PC
2. The assessment for the theory part will be based on knowledge bank of questions created by the SSC
3. Individual assessment agencies will create unique question papers for theory part for each candidate at each examination/training center (as per assessment criteria below)
4. Individual assessment agencies will create unique evaluations for skill practical for every student at each examination/training center based on this criteria
5. To pass the Qualification Pack, every trainee should score a minimum of 70% in aggregate
6. The marks are allocated PC wise, however, every NOS will carry a weightage in the total marks allocated to the specific QP