Live Action Director (1 years diploma)
Live Action Director click here
Brief Job Description: Individuals at this job establish and drive the execution of the
creative vision of the production with the support of the production, creative and
technical teams

Personal Attributes: This job requires the individual to be well-versed with the
principles of film-making and cinematography and must have a good understanding
of pre-production, production and post-production processes. The individual must be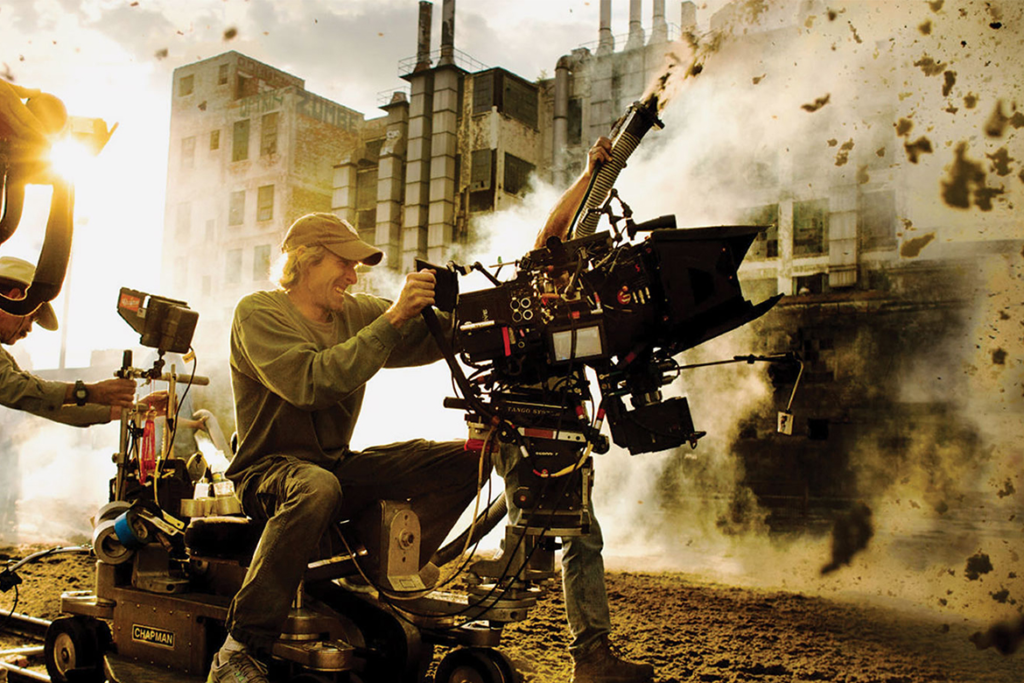 a good story-teller. The individual must have a clear creative vision and guide and
direct efforts of the production team to achieve this vision in a collaborative manner.
The individual must be involved across all stages of production (i.e. end to end).
Qualifications Pack For Animator

Keywords /Terms Description
Budget Budget is an estimate of the total cost of production that may include a
break-up of cost components
Colour grading Colour grading is the process of modifying/enhancing the colour of
productions

Compositing Compositing is the process of combining layers of images/elements into a
single frame
Computer-generated
effects

Computer-generated effects is the process of creating illusionary images
for use in productions
Continuity Continuity represents the seamless transition from one shot to another
Copyright Laws A legal framework linked to intellectual property and the rights given to
creators of original products/ concepts

Creative Brief Creative brief is a document that captures the key questions that serve as
a guide for the production including the vision, objective of the project,
target audience, timelines, budgets, milestones, stakeholders etc.
Digital Intermediate Digital Intermediate is the process of altering the colour characteristics of
a digital version of the production

Editing Editing is the process of cutting, organizing and putting together audio,
visual footage to prepare an accurate, condensed and consistent final
output

Financer An entity (individual or organization) that provides financing for a project
Function Function is an activity necessary for achieving the key purpose of the
sector, occupation, or area of work, which can be carried out by a person
or a group of persons. Functions are identified through functional analysis
and form the basis of OS.

Ingest Ingest is the process of importing the relevant audio visual files and/or
images to the computer's hard disk and uploading them to the editing
software
Job role Job role defines a unique set of functions that together form a unique
employment opportunity in an organization.

Modeling Modeling is the process of creating three-dimensional models for
animation using a specialised software application.
National Occupational
Standards (NOS)

NOS are Occupational Standards which apply uniquely in the Indian
context.
Occupation Occupation is a set of job roles, which perform similar/related set of
functions in an industry
Occupational Standards

(OS)
OS specify the standards of performance an individual must achieve when
carrying out a function in the workplace, together with the knowledge and
understanding they need to meet that standard consistently. Occupational
Standards are applicable both in the Indian and global contexts.

Performance Criteria Performance Criteria are statements that together specify the standard of
performance required when carrying out a task
Qualifications Pack
Code
Qualifications Pack Code is a unique reference code that identifies a
qualifications pack.

Qualifications Pack(QP) Qualifications Pack comprises the set of OS, together with the educational,
training and other criteria required to perform a job role. A Qualifications
Pack is assigned a unique qualification pack code.
Qualifications Pack For Animator

Keywords /Terms Description
NOS National Occupational Standard(s)
QP Qualifications Pack
NSQF National Skill Qualifications Framework
NVEQF National Vocational Education Qualifications Framework
NVQF National Vocational Qualifications Framework

Rendering Rendering is the process of converting three-dimensional models into two dimensional images with 3D effects
Roto scopy Roto scopy is the process of breaking down content into individual frames,
tracing out individual images and altering content according to
requirements

Screen conversion Screen conversion is the process of conversion from 2D to 3D
Script Script is a structured narrative of a story
Sector Sector is a conglomeration of different business operations having similar
businesses and interests. It may also be defined as a distinct subset of the
economy whose components share similar characteristics and interests.

Sound editing Sound editing
Sub-functions Sub-functions are sub-activities essential to fulfill the achieving the
objectives of the function.
Sub-sector Sub-sector is derived from a further breakdown based on the
characteristics and interests of its components.

Target Audience Group of people at whom content/ adverting is aimed. A target audience
is typically defined by age, gender, economic classification, geography and
any other relevant parameters
Timelines Timelines is a listing of dates by which the production milestones/stages
need to be completed

Vertical Vertical may exist within a sub-sector representing different domain areas
or the client industries served by the industry.
Visual effects Visual effects is the process of integrating live-action footage with
computer-generated effects
Evaluate production concepts and ideas
Description This OS unit is about evaluating production concepts and ideas and selecting an
appropriate idea that the individual can deliver creatively
Scope This unit/task covers the following:

 Sourcing ideas for production, which could include
 Evaluating and selecting ideas
Performance Criteria (PC) w.r.t. the Scope
Element Performance Criteria
Sourcing ideas for
production

To be competent, the user/individual on the job must be able to:
PC1. source innovative and creative ideas for production, which could include
Animation, Advertisements (commercials and public service campaigns),
Documentaries, Feature films, Short Films, Television series
Evaluating and
selecting ideas

PC2. select ideas that are aligned to one's creative vision, and that can be executed
with currently possible production techniques
PC3. determine the ease and/ or difficulty (financial, operational and technical) of
executing potential ideas and the corresponding resource requirements
(talent, budget and timelines)

PC4. consult with relevant personnel (scriptwriters, producers, technical teams) to
understand these creative, financial and operational requirements
Knowledge and Understanding (K)

A. Organizational
Context
(Knowledge of the
company /
organization and
its processes)
The user/individual on the job needs to know and understand:
KA1. constraints such as budget, time, logistics and skills-sets
KA2. the capabilities of the resources that could potentially be employed on the
project

KA3. the objective and expected outcomes of production such as commercial
success, public service, information dissemination and/ or audience
engagement
B. Technical Knowledge
The user/individual on the job needs to know and understand:
KB1. the principles of film-making. This is a broad field and could cover aspects such
as:

 Trends in contemporary film making, different types of films being
produced and appreciated around the world. Major issues with regard to
storytelling (genre and style) as well as cultural and socio-political issues
 History of films and film making

 Current trends in international cinema
 History of complementary fields including fine art, literature and theatre
 Theatre and repertory acting in order to create unique characters who
interact to tell the story

 Knowledge and appreciation of contemporary art and contemporary
artistic movements
 history of alternative arts, folk traditions, non-classical and subaltern
traditions in visual art, story-telling traditions and music
KB2. the technical aspects of production across all processes from pre-production
to post-production
KB3. the principles of script-writing and how to write a script from an idea
KB4. how to visualise a story from the script
KB5. the sources of procuring ideas for production

KB6. how to estimate the cost, number of resources required and skill-sets that
would be required to produce the idea
KB7. possible avenues for showcasing the production – including knowledge of
prevailing content distribution norms and the film festival route
KB8. relevant copyright norms and intellectual property rights

KB9. relevant production software and hardware relating to cameras, film and vfx
KB10. applicable health and safety guidelines
Core Skills/
Generic Skills
Writing Skills
The user/individual on the job needs to know and understand how to:
SA1. document the pros and cons for each production idea
Reading Skills

The user/individual on the job needs to know and understand how to:
SA2. read and understand the script
SA3. keep updated on the industry trends and developments and the types of
productions (genre, language and budget) that are successful in the market
SA4. research the profile and preferences of the target audience, the genre, culture
and region of the production

Oral Communication (Listening and Speaking skills)
The user/individual on the job needs to know and understand how to:
SA5. network with script-writers, industry experts, creative personnel, producers to
source ideas

SA6. work across departments within film production
SA7. pitch potential ideas to the key decision makers and solicit feedback
B. Professional Skills Decision Making
The user/individual on the job needs to know and understand how to:
SB1. evaluate scripts and select the most feasible option for production
Customer Centricity

The user/individual on the job needs to know and understand how to:
SB2. identify the target audience for the idea and select an idea that would most
appeal the targeted audience
Plan and Organize

The user/individual on the job needs to know and understand how to:
SB3. document creative ideas and concepts in an organized manner
SB4. work effectively as a member of the team and help realise overall timelines
SB5. prioritise work-products and tasks based on requirements
Problem Solving

The user/individual on the job needs to know and understand how to:
SB6. Act as the crucial link between the production, technical and creative teams
Critical Thinking
The user/individual on the job needs to know and understand how to:
SB7. critically evaluate visual and written content/products during concept
conceptualization
Analytical Thinking
The user/individual on the job needs to know and understand how to:
SB8. envision the impact of the creative look on the production budget, technical
feasibility, creative requirements and process
Sourcing financiers
Description This OS unit is about determining the financial resources that would be required for
production and pitching the project to potential financiers. It is especially relevant in
cases where the director is also the producer
Scope This unit/task covers the following:
 Preparing the budget for the production

 Preparing a list of potential sponsors
 Preparing and pitching the production proposal to financiers
Performance Criteria (PC) w.r.t. the Scope
Element Performance Criteria
Preparing the budget
for the production
PC1. Preparing a list of
potential sponsors

PC2. source potential financiers whose investment philosophy/ objectives match
the production
Preparing and
pitching the
production proposal
to financiers

PC3. prepare and pitch the production proposal to financiers, deploying persuasive
skill and justifications to finalise the financier(s) and arrive at a final number for
the overall production budget
PC4. negotiate the mode of finance with the financiers
PC5. prepare a docket highlighting the key choices made for production
PC6. finalise contracts with financiers

Knowledge and Understanding (K)
A. Organizational
Context
(Knowledge of the
company /
organization and
its processes)

The user/individual on the job needs to know and understand:
KA1. the objective and outcomes of the production such as commercial success,
public service, information dissemination and/or audience engagement
KA2. the production genre, locations, language, culture and region
KA3. the target audience and how the production would appeal to them
B. Technical
Knowledge

The user/individual on the job needs to know and understand:
KB1. the principles of film-making and the necessary skill sets for executing a project
KB2. the various softwares used for editing, Sound Mixing, color-correction, grading,
pre-visualization, storyboarding, 2-D and 3-D Animation; and knowledge of the
possibilities that these softwares and technologies provide in value-addition to

any production – a general knowledge of these aspects is required, and not
proficiency. (Software currently being used on the industry include FCP, AVID,
Adobe Premier Pro, Apple Color, Soundtrack Pro, Nuendo, ProTools, Adobe
After Effects, SMOKE, Adobe Flash and FrameForge 3D)
KB3. how to calculate the accurate amount of resources that would be required for
production and the time that it will take to produce
KB4. general understanding of the various softwares used for scheduling and
budgeting productions (e.g. ep scheduling and ep budgeting)
KB5. how to put together a proposal in accordance to industry best practices
KB6. how to be a good story-teller and ensure that all stakeholders understand the
story and narrative

KB7. how to identify the financiers for various kinds of projects and understand their
investment philosophy
KB8. how to identify and project the key aspects that would attract financiers
KB9. how to build a rationale/case for each individual financier, based on their
investment philosophy
KB10. how to defend and negotiate for finances, with reasonable justifications and
persuasive skill

KB11. the relevant copyright norms and intellectual property rights
Skills (S) (Optional)
A. Core Skills/
Generic Skills
Writing Skills

The user/individual on the job needs to know and understand how to:
SA1. document the project budget including a break-up of the key components
SA2. prepare a pitch presentation, to be used for discussion with key decision
makers
SA3. prepare a detailed proposal, that would include a detailed description of key
production aspects

SA4. guide the documentation and maintenance of contracts signed with financiers
Reading Skills
The user/individual on the job needs to know and understand how to:
SA5. research various aspects of production to develop a pitch presentation for the
producer and/or any other key decision makers
SA6. research/delve into specific areas of the production to help detail out the
proposal

SA7. benchmark the budget with other productions of a similar scale/type executed
in the past/available in the public domain
SA8. read and interpret contractual terms
Oral Communication (Listening and Speaking skills)
The user/individual on the job needs to know and understand how to:
SA9. network with key industry professionals to help identify financiers for the
production

SA10. pitch potential ideas to the financiers with appropriate reasoning and
negotiate financial terms effectively
B. Professional Skills Decision Making
The user/individual on the job needs to know and understand how to:
SB1. finalize the production budget and its components
Plan and Organize
The user/individual on the job needs to know and understand how to:
SB2. plan the allocation of funds across the cost components of the budget e.g.
location, resources, equipment and sets
SB3. how to track the production budget, ensure activities stay within the agreed
budget and minimize overruns
Problem Solving

The user/individual on the job needs to know and understand how to:
SB4. foresee and account for contingencies in the production budget
Analytical Thinking
The user/individual on the job needs to know and understand how to:
SB5. evaluate the scale of the production in relation to the budget
Customer Centricity

The user/individual on the job needs to know and understand:
SB6. the constraints of the film's budget and schedule and manage the
expectations of the film's financiers.
Critical Thinking
The user/individual on the job needs to know and understand:
SB7. be vigilant and identify any irregular or potentially fraudulent activity during
sourcing finance for film production
Conceptualise the creative vision
Description This OS unit is about conceptualising the creative vision for the production
Scope This unit/task covers the following:
 Conceptualising the creative aspects to set a common vision
 Managing creative areas such as the screenplay, storyboard and shot planning
 Modifying and finalizing the script

Performance Criteria (PC) w.r.t. the Scope
Element Performance Criteria
Conceptualising the
creative aspects to
set a common vision
To be competent, the user/individual on the job must be able to:
PC1. interpret the script and conceptualise ways to represent it creatively through
visuals and sound

PC2. collaborate with the producers, supporting staff(production designers, artistic
directors and music directors), technical crew (lighting, sound, set and costume
designers) to ensure a common vision is communicated for the film
Managing creative
areas

PC3. break down and identify the creative and technical requirements for different
creative aspects in a manner that helps in realizing the overall creative vision
(eg: Break down the script into the following units – storyboard, shooting
script, critical sequences and shot breakdown)
Modifying and
finalising the script

PC4. develop/refine the script to reflect the creative vision in collaboration with the
script-writers
Knowledge and Understanding (K)
A. Organizational
Context
(Knowledge of the
company /
organization and
its processes)

The user/individual on the job needs to know and understand:
KA1. the target audience and their tastes and preferences
KA2. the production budget and timelines
B. Technical Knowledge

The user/individual on the job needs to know and understand:
KB1. the principles of film-making and cinematography
KB2. the creative production processes including script-writing, cinematography,
production design, sound design, post-production

KB3. how to translate the script into creative aspects that would need to be built
into the production such as special effects, style and set design
KB4. how to assess the creative aspects of production in light of their costs, technical
requirements and relevance to the content

KB5. how to determine the technical requirements – based on the production vision
and creative style
KB6. the various methodologies of directing for the screen, traditional as well as
newer approaches(e.g. French School, Soviet School, Indian theatrical
traditions)
KB7. understanding film making technologies and workflows with regard to
cinematography (both celluloid and digital), audiography (location synch
recording, dubbing, track laying, sound mixing, music recording and

arrangement) and editing (synchronising, splicing and structuring)
KB8. relevant copyright norms and intellectual property rights
KB9. applicable health and safety guidelines
Skills (S) (Optional)
A. Core Skills/
Generic Skills
Writing Skills

The user/individual on the job needs to know and understand how to:
SA1. document the creative vision, for circulation to the production team
SA2. document key aspects from the research undertaken, for circulation to the
production team
SA3. document aspects such as the narrative, characters profiles and turning points
to help script-writers refine the script
Reading Skills

The user/individual on the job needs to know and understand how to:
SA4. read and understand the script
SA5. research the profile and preferences of the target audience
SA6. research attributes of end-products from the genre, language, culture, region
of the production to determine creative and technical attributes that may need
to be reflected in the final output

SA7. research creative and innovative ways to represent the script
Oral Communication (Listening and Speaking skills)
The user/individual on the job needs to know and understand how to:
SA8. discuss and solicit ideas to refine and finalise the creative vision with the
Producer and key members of the Production team

SA9. collaborate with the scriptwriters to refine the script, if required
B. Professional Skills Decision Making
The user/individual on the job needs to know and understand how to:
SB1. finalise the creative vision of the production

SB2. make relevant decisions related to the area of work e.g. choice of cast and crew,
production techniques etc.
Problem Solving
The user/individual on the job needs to know and understand how to:
SB3. identify any problems with successful execution of the task and resolve them in
consultation with the producer and production team

Analytical Thinking
The user/individual on the job needs to know and understand how to:
SB4. foresee technical issues that may arise during production/post-production of
the idea and explore options to modify script/ resolve issues proactively
Plan and Organize

The user/individual on the job needs to know and understand how to:
SB5. ensure that understanding of the concept is at a sufficient level for further
tasks, and that this is achieved within timelines
Customer Centricity

The user/individual on the job needs to know and understand how to:
SB6. the consumption patterns and preferences of the target audience (end user/
viewer/ listener)
Critical Thinking
The user/individual on the job needs to know and understand how to:
SB7. how to assess the suitability of production concepts/ scripts for the intended
target audience
Communicate requirements to the team
Description This OS unit is about communicating a cohesive creative vision across teams and
developing a function-wise action plan to help execute it
Scope This unit/task covers the following:

 Communicating the key aspects of production to the teams
Performance Criteria (PC) w.r.t. the Scope
Element Performance Criteria
Communicating the
key aspects of
production to the
teams

To be competent, the user/individual on the job must be able to:
PC1. communicate the creative vision, project outcomes, functional roles,
responsibilities, expectations, requirements, budget and timelines to
functional heads prior to the production

PC2. receive periodic updates and ensure that any major changes agreed upon are
recorded and communicated to the appropriate people
PC3. develop a function-wise action plan to help execute the vision, as appropriate
PC4. ensure that the teams are aware of their role towards realizing the creative
vision of the project

PC5. articulate and encourage the need for team work and work standards that are
expected to match the production's requirements
Knowledge and Understanding (K)
B. Organizational
Context
(Knowledge of the
company /
organization and
its processes)

The user/individual on the job needs to know and understand:
KA1. the creative vision of the project
KA2. the production budget and timelines
KA3. the roles and responsibilities of the production team
B. Technical
Knowledge

The user/individual on the job needs to know and understand:
KB1. the language of film-making and cinematography
KB2. stage and repertory acting
KB3. the various pre-production, production and post-production processes
involved in creating animation

KB4. how to set and communicate action areas for each team
KB5. how to set realistic requirements that would be achievable within the given
budget and timelines
KB6. how to convey expectations and requirements in a manner that is easy to
understand and adapted to each individual person
KB7. applicable health and safety guidelines
Writing Skills
The user/individual on the job needs to know and understand how to:
SA1. document action plans including functional roles, responsibilities,
expectations, requirements, budget and timelines for circulation to functional
heads

SA2. document issues, feedback and suggestions after discussions with production
team
Reading Skills
The user/individual on the job needs to know and understand how to:
SA3. conduct technical readings of the script with the production team
Oral Communication (Listening and Speaking skills)

The user/individual on the job needs to know and understand how to:
SA4. communicate the creative vision and production aspects to the entire
Production team
SA5. discuss and agree on the roles, responsibilities, expectations, requirements,
budget and timelines with the functional heads of various departments
SA6. solicit feedback and suggestions from the teams

D. Professional Skills Plan and Organize
The user/individual on the job needs to know and understand how to:
SB1. finalise action plans for all teams
SB2. prepare a work schedule/ sequence of activities to help the entire production
unit plan their work on a daily basis, if appropriate
Problem Solving

The user/individual on the job needs to know and understand how to:
SB3. identify issues that may arise during production/ probe into issues highlighted
by the production team and explore options to resolve them proactively
SB4. conflict management and negotiation skills
Decision making
The user/individual on the job needs to know and understand how to:
SB5. manage decision on suitable course of action
SB6. interpret managerial decisions and communicate them to the film crew
SB7. determine and guide the narrative content and visual style of a production

Customer Centricity
The user/individual on the job needs to know and understand how to:
SB8. communicate properly about project requirements there by facilitating team
development
Analytical Thinking
The user/individual on the job needs to know and understand how to:
SB9. help the team balance their creative desires with the requirements of the
production

Critical Thinking
The user/individual on the job needs to know and understand how:
SB10. the team meets all the technical and creative project requirements