Free Aerospace Welder course (6months)
Aerospace Welder :
Brief Job Description: Aerospace Welder is responsible for carrying out various welding activities involving repair of engine hot section, and structural/ mechanical components for all types of aircrafts. The role entails welding in Aerospace Welder joining various types of metallic frames, structures, jigs, plates, sheets etc. using welding and flame spray coatings keeping safety & healthy work environment. Personal Attributes: The personal attributes of an Aerospace Welder would include ability to plan and prioritize, quality consciousness, safety orientation, dexterity, high precision and sensitivity to problem solving.
Aerospace welding operations:-
Safety to be considered before welding set-up
PC1. wear Personnel Protective Equipment (PPE) that suits the task such Aerospace Welder as flame-resistant aprons, safety helmet & hand shields, ear plugs, footwears, safety goggles etc.
PC2. comply with organisations Occupational Health & Safety (OHS) standards
PC3. ensure that work area around the welding transformer, gas discharge unit, flux wire are clean as mentioned in the work instruction/ Standard Operating Procedure (SOP) of organisation
PC4. ensure that the welding work area is not around explosives or ignitable material and adequate ventilation is available for exhaust of fumes and gases
PC5. check for correctness of power,coolant and operating parts of the machine PC6. escalate any queries to the supervisor.
Arranging welding material and welding setup
PC7. ensure that the required welding material (electrodes, flux wire etc.) is issued from the stores
PC8. setup welding equipment as per selected welding process or approved Welding Procedure Specification (WPS) and Procedure Qualification Records (PQR)
PC9. ensure work piece/ test piece are clean from burrs
PC10. prepare the edge of work piece/ test piece as per the approved drawing specification and welding procedures
PC11. ensure appropriate clamps, jigs and fixtures are available to hold the work piece/ test piece to be welded.
Performing welding operations on test coupon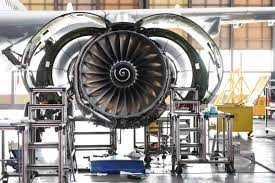 PC12. select appropriate wire/ electrode as per engineering drawings, type of welding joints or approved WPS & PQR
PC13. select appropriate gas, pressure, amperage and voltage as per approved WPS & PQR
PC14. perform the required welding process/ technique on a test coupon as per approved WPS and PQR in the presence of supervisor, client or under supervision of third party approver
PC15. get the test coupon approval for welding position or process from supervisor, client or by third party approver
PC16. assist supervisor in maintaining a log book with name, approved certificate no., approved welding position etc.
Performing welding operations on work piece
PC17. select appropriate wire/ electrode as per engineering drawings, type of welding joints or approved WPS & PQR
PC18. select appropriate gas, pressure, amperage and voltage as per approved WPS & PQR
PC19. register the workpiece/ section to be welded to the shop supervisor
PC20. understand the fabrication tolerances, root gap, hot pass margins as per the welding specification and approved WPS & PQR for the type of weld joint
PC21. perform tag welding to the work piece and obtain approval from supervisor
PC22. perform full weld as per WPS & PQR and avoid over welding
PC23. finish the surface by filing, brushing etc.
PC24. inform supervisor about completion and perform self check of the finished output and send it for the next process as per instructions.
Knowledge and Understanding:
Organizational context
KA1. relevant standards and procedures followed in the organisation
KA2. organisation's objective, vision, diversified segments, products etc
KA3. functional processes like procurement, store management, inventory management, quality management and key contact points for query resolution
KA4. hazard and risk management as defined by organisation
KA5. compliance requirement for the roles and responsibility.
Technical Knowledge:
KB1. safety sign boards at workplace
KB2. how to read and interpret sketches, engineering drawings and symbols used in welding sketches and charts
KB3. routine information written on job instruction
KB4. material to weld, selection of appropriate consumables as per weld material, welding codes, specifications and standard operating procedures
KB5. different types of welding for the aerospace industry such as arc, plasma, MIG (Metal Inert Gas), TIG( Tungsten Inert Gas) / GTAW (Gas Tungsten Arc Welding ) etc.,
KB6. different types of welding standards such as: AWS (American Welding Standards), BS ( British Standards), EN & DIN ( European Standards) & ISO such as relevant AWS (American Welding Society) standards and guidelines for aerospace industry , AWS D17.1/D17.1M:2017 – Specification for Fusion Welding for Aerospace Applications, AWS D17.2/D17.2M:2013 – Specification for Resistance Welding for Aerospace Applications, AWS D17.3/D17.3M:2016 – Specification for Friction Stir Welding of Aluminum Alloys for Aerospace Applications
KB7. aerospace manufacturing standard and procedures such as ISO 9001, AS9100
KB8. electrode preparation and work piece preparation for different welding
process/ techniques
KB9. impact of various physical parameters like temperature, pressure, electrode distance, electric current, voltage on the properties of final output product like durability, strength etc.
KB10. pre and post welding heating methods
KB11. maintaining weld records to code standards
KB12. hazards and control measures associated with welding
KB13. basic principle of safety and 5S in the manufacturing line.
Core Skills/ Generic Skills:
Writing Skills
The user/ individual on the job needs to know and understand how to: SA1. document information from the sketches and engineering drawings SA2. note down observation (if any) related to the welding process .

Reading Skills
SA3. read and interpret engineering drawing and sketches.

Oral Communication (Listening and Speaking skills)
The user/individual on the job needs to know and understand how to:
SA6. discuss task lists, schedules and activities with the supervisor
SA7. effectively communicate with the team members
SA8. question the welding shop supervisor in order to understand the nature of the problem and to clarify queries
SA4. read and interpret symbols and measurement used in the drawings
SA5. read internal information documents sent by internal teams.

Professional Skills

Decision Making
The user/individual on the job needs to know and understand how to:
SB1. make decisions on a suitable course of action or response if permitted by the authority matrix

Plan and Organize
The user/individual on the job needs to know and understand how to:
SB2. plan and organize the work order and jobs received from the operator
SB3. organize all process sheet so that sorting/ accessing information is easy
SB4. support the supervisor in scheduling tasks for helper and assistant operator

Customer Centricity
The user/individual on the job needs to know and understand how to:
SB5. how to detect problems in day to day activities
SB6. support supervisor in using specific problem solving techniques and detailing out the problems
SB7. discuss possible solution with the supervisor for problem solving
SB8. support the supervisor and master technique in problem solving using specific problem solving techniques

Problem Solving
The user/individual on the job needs to know and understand how to:
SB9. identify trends/common causes for errors and suggest possible solutions to the supervisor/ management
SB10. identify and correct errors

Analytical Skills
The user/individual on the job needs to know and understand how to:
SB11. analyse best possible solutions (cost, time, effort, etc.) suited for operations

Critical Thinking Skills
The user/individual on the job needs to know and understand how to:
SB12. concentrate on task at hand and complete it without errors
SB13. apply balanced judgments to different situations








Post welding self-inspection

Performance Criteria

Clean and dismantle the job on the welding machine

PC1. switch-off the welding machine after use and unclamp the job
PC2. unload the job and use appropriate slings to lift the job
PC3. clean the welded joints with wire brush or grinder as required
PC4. ensure the uniformity of weld as per requirement in the drawings
PC5. ensure the welding machine is clean and all cables restored

Preparation for testing and storage

PC6. ensure that the job is loaded for type of test described under task document
PC7. co-ordinate with quality department for type of testing such as radiography, dye penetrant, magnetic particle etc.
PC8. carryout re-work on the job if required by the quality department
PC9. clean the part after Non Destructive Testing (NDT) and store it in appropriate trolleys/storage racks or any specific place as required

Knowledge and Understanding


Organizational context

KA1. relevant standards and procedures followed in the organisation
KA2. organisation's objective, vision, diversified segments, products etc.
KA3. functional processes like procurement, store management, inventory management, quality management and key contact points for query resolution
KA4. hazard and risk management as defined by organisation
KA5. compliance requirement for the roles and responsibility
KA6. organisation's safety and security requirements

Technical
Knowledge

KB1. safety sign boards at workplace
KB2. how to read and interpret sketches, engineering drawings and symbols used in welding sketches and charts
KB3. routine information written on job instruction
KB4. material to be weld, selection of appropriate consumables as per weld material, welding codes, specifications and standard operating procedures
KB5. different types of welding for the aerospace industry such as arc, plasma, MIG (Metal Inert Gas), TIG( Tungsten Inert Gas) / GTAW (Gas Tungsten Arc Welding ) etc.
KB6. Different types of welding standards such as AWS (American Welding Standards), BS ( British Standards), EN & DIN ( European Standards) & ISO
KB7. electrode preparation and work piece preparation for different welding process/ techniques
KB8. impact of various physical parameters like temperature, pressure, electrode distance, electric current, voltage on the properties of final output product like durability, strength etc.
KB9. pre and post welding heating methods
KB10. maintaining weld records to code standards
KB11. aerospace manufacturing standard and procedures such as ISO 9001, AS9100, etc
KB12. hazards and control measures associated with welding
KB13. basic principle of safety and 5S in the manufacturing line


Core Skills/ Generic Skills

Writing Skills
The user/ individual on the job needs to know and understand how to:
SA1. document information from the sketches and engineering drawings
SA2. note down observation (if any) related to the welding process

Reading Skills
The user/individual on the job needs to know and understand how to:
SA3. read and interpret engineering drawing and sketches
SA4. read and interpret symbols and measurement used in the drawings
SA5. read internal information documents sent by internal teams

Oral Communication (Listening and Speaking skills)
The user/individual on the job needs to know and understand how to:
SA6. discuss task lists, schedules and activities with the supervisor
SA7. effectively communicate with the team members
SA8. question the welding shop supervisor in order to understand the nature of the problem and to clarify queries


Professional Skills

Decision Making
The user/individual on the job needs to know and understand how to:
SB1. make decisions on a suitable course of action or response if permitted by the authority matrix

Plan and Organize
The user/individual on the job needs to know and understand:
SB2. plan and organize the work order and jobs received from the operator
SB3. organize all process sheet so that sorting/ accessing information is easy
SB4. support the supervisor in scheduling tasks for helper and assistant operator

Customer Centricity
The user/individual on the job needs to know and understand how to:
SB5. how to detect problems in day to day activities
SB6. support supervisor in using specific problem solving techniques and detailing out the problems
SB7. discuss possible solution with the supervisor for problem solving
SB8. support the supervisor and master technique in problem solving using specific problem solving techniques

Problem Solving
The user/individual on the job needs to know and understand how to:
SB9. identify trends/ common causes for errors and suggest possible solutions to the supervisor/ management
SB10. identify and correct errors

Analytical Skills
The user/individual on the job needs to know and understand how to:
SB11. analyse best possible solutions (cost, time, effort, etc.) suited for operations

Critical Thinking Skills
The user/individual on the job needs to know and understand how to:
SB12. concentrate on task at hand and complete it without errors
SB13. apply balanced judgments to different situations








Safety and security procedures:

Performance Criteria

Comprehending the safety and security procedures

PC1. comply with the organization's safety and security policies and procedures
PC2. comply with the regulatory guidelines on safe conduct of operations and maintenance of conditions to thwart any acts of unlawful interference
PC3. report any identified breaches of safety, and security policies and procedures to the designated person
PC4. coordinate with other resources at the workplace (within and outside the organisation) to achieve safe and secure environment
PC5. identify and mitigate any safety and security hazards like illness, accidents, fires or acts of unlawful interference if it falls within the limits of individual's authority
PC6. report any hazards outside the individual's authority to the relevant person in line with organizational procedures and regulatory guidelines
PC7. follow organization's emergency procedures for accidents, fires or acts of unlawful interference
PC8. identify and recommend opportunities for improving health, safety, and security to the designated person
PC9. ensure all health and safety records are updated and procedures well defined


Organizational context

KA1. hazard identification and risk management as defined within the organizational policy and procedures
KA2. legislative requirements and organization's procedures for maintenance of safety and security standards and individual's role and responsibilities in relation to this
KA3. how and when to report hazards
KA4. the limits of responsibility for dealing with hazards
KA5. the organisation's emergency procedures for different emergency situations and the importance of following these
KA6. the importance of maintaining high standards of safety and security
KA7. implications that any non-compliance with safety and security may have on individuals and the organization


Technical
Knowledge

KB1. different types of breaches of safety and security and how and when to report these
KB2. evacuation procedures for workers and passengers
KB3. how to summon medical assistance and the emergency services, where necessary
KB4. how to use the health, safety and accident reporting procedures and the importance of these
KB5. procedures for providing first aid and evacuation at workplace
KB6. regulatory guidelines on dealing with safety and security emergencies


Core Skills/ Generic Skills

Writing Skills
The user/ individual on the job needs to know and understand how to:
SA1. complete accurate, well written report in English language detailing the situations of emergency with attention to detail

Reading Skills
The user/individual on the job needs to know and understand how to:
SA2. read instructions, guidelines/ procedures/ rules

Oral Communication (Listening and Speaking skills)
The user/individual on the job needs to know and understand how to:
SA3. listen to and orally communicate information with all concerned


Professional Skills
Decision Making
The user/individual on the job needs to know and understand how to:
SB1. make decisions on a suitable course of action or response if permitted by the authority matrix

Plan and Organize
The user/individual on the job needs to know and understand how to:
SB2. monitor efficient functioning of all activities
SB3. plan and organize work to achieve targets and deadlines

Customer Centricity
The user/individual on the job needs to know and understand how to:
SB4. communicate with customers in a courteous manner
SB5. maintain effective relationship with the customers

Problem Solving
The user/individual on the job needs to know and understand how to:
SB6. identify trends/ common causes for errors and suggest possible solutions to the supervisor/ management
SB7. identify and correct errors

Analytical Thinking
The user/individual on the job needs to know and understand how to:
SB8. analyses best possible solutions (cost, time, effort, etc.) suited for operations

Critical Thinking
The user/individual on the job needs to know and understand how to:
SB9. concentrate on task at hand and complete it without errors
SB10. apply balanced judgments to different situations






Work effectively in a team

Performance Criteria

Support the work team
PC1. display courteous and helpful behaviour at all times
PC2. take opportunities to enhance the level of assistance offered to colleagues
PC3. meet all reasonable requests for assistance within acceptable workplace timeframes
PC4. complete allocated tasks as assigned
PC5. seek assistance when difficulties arise
PC6. use questioning techniques to clarify instructions or responsibilities,
PC7. identify and display a non-discriminatory attitude in all contacts with customers and other staff members

Maintain personal presentation
PC8. observe appropriate dress code and presentation as required by the workplace, job role and level of customer contact
PC9. follow personal hygiene procedures according to organisational policy


Develop effective work habits
PC10. interpret, confirm and act on workplace information, instructions and procedures relevant to the particular task
PC11. interpret, confirm and act on legal requirements with regards to anti- discrimination, sexual harassment and bullying
PC12. ask questions to seek and clarify workplace information
PC13. plan and organise daily work routine within the scope of the job role
PC14. prioritise and complete tasks according to required timeframes
PC15. identify work and personal priorities and achieve a balance between competing priorities

Knowledge and Understanding

Organisational Context
KA1. policies and procedures relating to the job role
KA2. the value system of the organisation
KA3. employee rights and obligations

Technical Knowledge
KB1. ask questions to identify and confirm requirements
KB2. follow routine instructions through clear and direct communication
KB3. use language and concepts appropriate to cultural differences
KB4. use and interpret non-verbal communication
KB5. the scop e of information or materials required within the parameters of the job role
KB6. consequences of poor team participation on job outcomes
KB7. work health and safety requirements

Core Skills/ Generic Skills

Writing Skills
On the job the individual needs to be able to:
SA1. complete documentation accurately
SA2. write simple reports when required

Reading Skills
On the job the individual needs to be able to:
SA3. read information accurately
SA4. read and interpret data sheets

Oral Communication (Listening and Speaking skills)
The user/individual on the job needs to know and understand how to:
SA5. listen to and orally communicate information with all concerned

Professional Skills

Decision Making

On the job the individual needs to be able to:
SB1. make appropriate decisions regarding the responsibilities of the job role

Plan and Organise

The user/individual on the job needs to know and understand how to:
SB2. monitor efficient functioning of all activities
SB3. plan and organise work to achieve targets and deadlines

Customer Centricity

The user/individual on the job needs to know and understand how to:
SB4. communicate with customers and other stakeholders in a courteous manner
SB5. maintain effective work relationship


Problem Solving

The user/individual on the job needs to know and understand how to:
SB6. identify trends/common causes for errors and suggest possible solutions to the supervisor / management
SB7. identify and correct errors


Analytical Thinking

The user/individual on the job needs to know and understand how to:
SB8. analyse best possible solutions (cost, time, effort, etc.) suited for operations

Critical Thinking
The user/individual on the job needs to know and understand how to:
SB9. concentrate on task at hand and complete it without errors
SB10. apply balanced judgments to different situations


Understanding and interpreting engineering drawings and sketches

Performance Criteria
Identify the right drawing to be used for the process

PC1. check the version of the engineering drawing provided
PC2. select the latest version of the available engineering drawing so that the final measurements and design is available with the team

Checking Understanding the engineering drawings, sketches and work order and identify required work steps

PC3. thoroughly understand the work order (work output – trail and production) requirement from the process
PC4. refer all engineering drawings and sketches related to the work output to understand the measurement dimensions, geometric dimensions and shape of the required work output
PC5. identify the required activities which need to be executed in order achieve the final output as per the work order
PC6. ensure that the processes adopted to the work instruction/ standard operating procedures adopted
PC7. understand the checking method and the frequency as mentioned in the work instructions
PC8. clearly understand the does and don'ts of the manufacturing process as defined in SOPs/ work instruction or defined by supervisors

Documentation and storage of the drawings/ sketches

PC9. store the drawing in a proper place where they cannot be damaged by moisture, chemicals, fire and can be easily accessed by the user
PC10. observe any modification, change required in the drawing and communicate the same to the concerned team in the organisation

Knowledge and Understanding


Organizational context

KA1. relevant process standards and procedures followed in the company
KA2. different types of products manufactured by the company
KA3. internal processes like store management, inventory management, quality management and key contact points for query resolution

Technical
Knowledge

KB1. sketches and engineering drawings and how to interpret meaningful information from the drawings
KB2. dimension and characteristics of the final product output
KB3. different types of welding processes and associated equipment
KB4. different types of welds and joints
KB5. different processes used in welding and metallurgy
KB6. basic principles of geometric shapes, tolerances and drawing
KB7. impact of various physical parameters like temperature, pressure, cycle time, electrode distance on the properties of final output product like durability, strength etc.


Core Skills/ Generic Skills

Writing Skills

The user/ individual on the job needs to know and understand how to:
SA1. document information from the sketches and engineering drawings
SA2. prepare draft drawings for the final output product
SA3. note down observations (if any) related to the welding process
SA4. write information documents to internal departments/ internal teams or enter the information in online ERP systems under guidance of the supervisor


Reading Skills

The user/individual on the job needs to know and understand how to:
SA5. read and interpret engineering drawing and sketches
SA6. read and interpret symbols and measurements used in the drawings
SA7. read equipment manuals and process documents to understand the equipment and processes better
SA8. read internal information documents sent by internal teams

Oral Communication (Listening and Speaking skills)

The user/individual on the job needs to know and understand how to:
SA9. discuss task lists, schedules and activities with the supervisor
SA10. effectively communicate information to team members
SA11. question the operator/ welding shop supervisor in order to understand the nature of the problem and to clarify queries
SA12. attentively listen with full attention and comprehend the information given by the speaker

Professional Skills

Plan and Organize
The user/individual on the job needs to know and understand how to:
SB1. plan and organize the work order and jobs received from the supervisor
SB2. organize all process/ equipment manuals so that sorting/ accessing information is easy
SB3. support the supervisor in scheduling tasks for helper and assistant welder

Judgment and Critical Thinking
The user/individual on the job needs to know and understand:
SB4. use common sense and make judgments during day to day basis
SB5. use reasoning skills to identify and resolve basic problems
SB6. use intuition to detect any potential problems which could arise during operations
SB7. use acquired knowledge of the process for new developments, trials

Desire to learn and take initiative
The user/individual on the job needs to know and understand how to:
SB8. follow instructions and work on areas of improvement identified
SB9. complete the assigned tasks with minimum supervision
SB10. complete the job defined by the supervisor within the timelines & quality norms

Problem Solving and Decision Making
The user/individual on the job needs to know and understand how to:
SB11. detect problems in day to day tasks with keen observations
SB12. support supervisor in using specific problem solving techniques and detailing out the problems
SB13. discuss possible solution with the supervisor for problem s olving
SB14. make decision in emergency conditions in case the supervisor is not available (as per the authority matrix defined by the organization)



Performance Criteria

Understanding the welding requirements, welding equipment and parameters to be set for the process


PC1. understand the right welding methodology and process to be adopted for completing the work order through discussions with the supervisor/ master technician for the new job and reading the process manuals/ work instructions/ standard operations procedures for the production job
PC2. understand the various welding parameters like temperature, pressure, electrode type, electrode distance, process cycle time etc. before starting the welding process, as mentioned in the work instructions/ SOP manual
PC3. understand the material requirement and the equi pment availability for executing the activity
PC4. understand the type of electrodes – material wise & dimension wise, type of filler materials etc. used for the welding process
PC5. understand the application of fixtures, process sequence, poka yoka as applicable
PC6. correctly understand the type of electrode in terms of electrode material and thickness, filler material and flux which will be required for the selected welding process before the initiation of the welding process

Escalation of queries on the given job

PC7. refer the queries to a competent internal specialist if they cannot be resolved by the welder on own
PC8. obtain help or advice from specialist if the problem is outside the area of competence or experience
PC9. confirm self-understanding to the specialist during discussion so that all doubts & queries can be resolved before the actual process execution

Knowledge and Understanding


Organisational knowledge

KA1. relevant standards and procedures followed in the company
KA2. different types of products manufactured by the company
KA3. functional processes like procurement, store management, inventory management, quality management and key contact points for query resolution


Technical Knowledge

KB1. different types of welding processes and associated equipment
KB2. different types of joints
KB3. the method of reading and interpreting sketches and engineering drawings
KB4. how to visualize the final product output
KB5. the impact of various physical parameters like temperature, pressure, electrode distance, electric current, voltage on the properties of final output product like durability, ductility, surface finish etc.
KB6. basic principles of geometric shapes and engineering drawing
KB7. metallurgical properties of materials
KB8. hazards and safety aspects involved in welding activities & usage of relevant PPEs


Core Skills/ Generic Skills

Writing Skills
The user/ individual on the job needs to know and understand how to:
SA1. document information from the sketches and engineering drawings
SA2. prepare draft drawings as per requirement for the final output product/ internal communication for a problem, MIS
SA3. note down observations (if any) related to the welding process
SA4. write information documents to internal departments/ internal teams to enter the information in online ERP systems under guidance of the supervisor

Reading Skills
The user/individual on the job needs to know and understand how to:
SA5. read and interpret engineering drawing and sketches
SA6. read and interpret symbols and measurements used in the draw in
SA7. read equipment manuals and process documents to understand the equipment and processes better
SA8. read internal information documents sent by internal teams

Oral Communication (Listening and Speaking skills)
The user/individual on the job needs to know and understand how to:
SA9. discuss task lists, schedules and activities with the supervisor
SA10. effectively communicate with the team members
SA11. question the welding shop supervisor in order to understand the nature of the problem and to clarify queries
SA12. attentively listen with full attention and comprehend the information given by the speaker


Professional Skills
Plan and Organize
The user/ individual on the job needs to know and understand how to:
SB1. plan and organize the work order and jobs received from the supervisor
SB2. organize all process/ equipment manuals so that sorting/ accessing information is easy
SB3. support the supervisor in scheduling tasks for helper and assistant operator

Judgment and Critical Thinking
The user/individual on the job needs to know and understand:
SB4. use common sense and make judgment during day to day basis
SB5. use reasoning skills to identify and resolve basic problems
SB6. use intuition and keen observation to detect any potential problems which could arise during operations

Desire to learn and take initiative
The user/individual on the job needs to know and understand how to:
SB7. follow instructions and work on areas of improvement identified
SB8. complete the assigned tasks with minimum supervision
SB9. use acquired process knowledge for new jobs in a cross functional team
SB10. complete the job defined by the supervisor within timelines and quality norms

Problem Solving and Decision making
The user/individual on the job needs to know and understand how to:
SB11. detect problems in day to day tasks
SB12. support supervisor in using specific problem solving techniques and detailing out the problems
SB13. discuss possible solution with the supervisor for problem solving
SB14. make decisions in emergency conditions in case the supervisor is not available (as per the authority matrix defined by the organization


Maintain 5S at the work premises

Performance Criteria

Ensure sorting

PC1. follow the sorting process and check that thetools, fixtures & jigs that are lying on workstations are the ones in use and unnecessary items are not cluttering the workbenches or work surfaces.
PC2. ensure segregation of waste in hazardous/ non hazardous waste as per the sorting work instructions
PC3. follow the technique of waste disposal and waste storage in the proper bins as per sop
PC4. segregate the items which are labeled as red tag items for the process area and keep them in the correct places
PC5. sort the tools/ equipment/ fasteners/ spare parts as per specifications/ utility into proper trays, cabinets, lockers as mentioned in the 5S guidelines/ work instructions
PC6. ensure that areas of material storage areas are not overflowing
PC7. properly stack the various types of boxes and containers as per the size/ utility to avoid any fall of items/ breakage and also enable easy sorting when required
PC8. return the extra material and tools to the designated sections and make sure that no additional material/ tool is lying near the work area
PC9. follow the floor markings/ area markings used for demarcating the various sections in the plant as per the prescribed instructions and standards

Ensure proper documentation and storage

PC10. follow the proper labeling mechanism of instruments/ boxes/ containers and maintaining reference files/ documents with the codes and the lists
PC11. check that the items in the respective areas have been identified as broken or damaged
PC12. follow the given instructions and check for labeling of fluids, oils, lubricants , solvents, chemicals etc. and proper storage of the same to avoid spillage, leakage, fire etc.
PC13. make sure that all material and tools are stored in the designated places and in the manner indicated in the 5S instructions

Ensure cleaning of self and the work place

PC14. check whether safety glasses are clean and in good condition
PC15. keep all outside surfaces of recycling containers are clean
PC16. ensure that the area has floors swept, machinery clean and generally clean. in case of cleaning, ensure that proper displays are maintained on the floor which indicate potential safety hazards
PC17. check whether all hoses, cabling & wires are clean, in good condition and clamped to avoid any mishap or mix up
PC18. ensure workbenches and work surfaces are clean and in good condition
PC19. follow the cleaning schedule for the lighting system to ensure proper illumina tion
PC20. store the cleaning material and equipment in the correct location and in good condition
PC21. ensure self-cleanliness – clean uniform, clean shoes, clean gloves, clean helmets, personal hygiene

Ensure sustenance

PC22. follow the daily cleaning standards and schedules to create a clean working environment
PC23. attend all training programs for employees on 5S
PC24. support the team during the audit of 5S
PC25. participate actively in employee work groups on 5S and encourage team members for active participation
PC26. follow the guidelines for what to do and what not to do to build sustainability in 5S as mentioned in the 5S check lists/ work instructions

Knowledge and Understanding


Organizational Context
KA1. relevant standards, procedures and policies related to 5S followed in the company

Technical
Knowledge

KB1. have basic knowledge of 5S procedures
KB2. know various types 5s practices followed in various areas
KB3. understand the 5S checklists provided in the department/ team
KB4. and have skills to identify useful & non useful items
KB5. and have knowledge of labels , signs & colours used as indicators
and have knowledge on how to sort and store various types of tools, equipment, material etc.
KB6. and know , how to identify various types of waste products
KB7. understand the impact of waste/ dirt/ dust/unwanted
KB8. substances on the process/ environment/ machinery/ human body
KB9. have knowledge of best ways of cleaning & waste disposal
KB10. understand the importance of standardization in processes
KB11. understand the importance of sustainability in 5S
KB12. have knowledge of TQM process
KB13. have knowledge of various materials and storage norms
KB14. understand visual controls, symbols, graphs etc


Core Skills/ Generic Skills
Writing Skills
The user/ individual on the job needs to know and understand how to:
SA1. write basic level notes and observations
SA2. note down observations (if any) related to the process
SA3. write information documents to internal departments/ internal teams

Reading Skills
The user/individual on the job needs to know and understand how to:
SA4. read 5S instructions put up across the plant premises

Oral Communication (Listening and Speaking skills)
The user/individual on the job needs to know and understand how to:
SA5. effectively communicate information to team members inform employees in the plant and concerned functions about 5S
SA6. question the process head in order to understand the 5S related issues
SA7. attentively listen with full attention and comprehend the information given by the speaker during 5S training programs


Professional Skills
Judgmental Thinking
The user/individual on the job needs to know and understand how to:
SB1. use common sense and make judgments during day to day basis
SB2. use reasoning skills to identify and resolve basic problems using 5S

Persuasion
The user/individual on the job needs to know and understand:
SB3. persuade co team members to follow 5S
SB4. ensure that the co team members understand the importance of using 5S tool

Creativity
The user/individual on the job needs to know and understand:
SB5. use innovative skills to perform and manage 5S activities at the work desk and the shop floor
SB6. exhibit inquisitive behaviour to seek feedback and question on the existing set patterns of work

Self-Discipline
The user/individual on the job needs to know and understand how to:
SB7. do what is right, not what is a popular practices
SB8. follow shop floor rules & regulations and avoid deviations; make 5S an integral way of life
SB9. ensure self-cleanliness on a daily basis
SB10. demonstrate the will to keep the work area in a clean and orderly manner


Guidelines for Assessment

1. Criteria for assessment for each Qualification Pack will be created by the Sector Skill Council. Each Performance Criteria (PC) will be assigned marks proportional to its importance in NOS. SSC will also lay down proportion of marks for Theory and Skills Practical for each PC.
2. The assessment for the theory part will be based on knowledge bank of questions created by the SSC.
3. Assessment will be conducted for all compulsory NOS, and where applicable, on the selected elective/option NOS/set of NOS.
4. Individual assessment agencies will create unique question papers for theory part for each candidate at each examination/training center (as per assessment criteria below).
5. Individual assessment agencies will create unique evaluations for skill practical for every student at each examination/training center based on this criterion.
6. To pass the Qualification Pack, every trainee should score a minimum of 60% of aggregate marks to successfully clear the assessment.
7. In case of unsuccessful completion, the trainee may seek reassessment on the Qualification Pack