Business Development Executive ( 6 Month Diploma )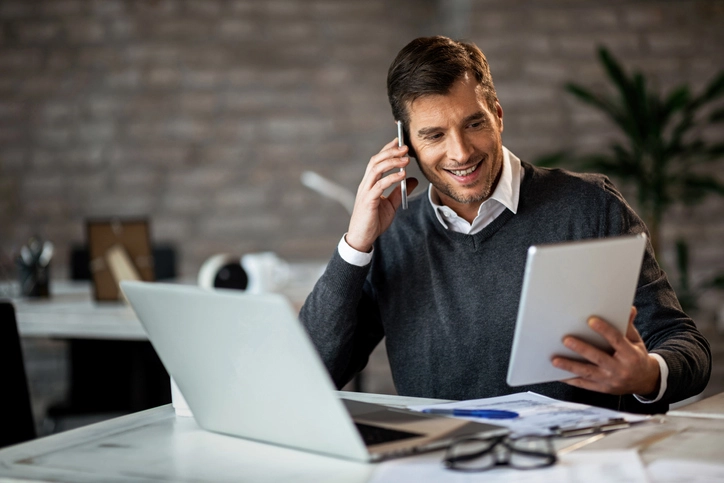 Business Development Executive: Also called 'Marketing Executive', the
Business Executive is responsible for marketing and selling the products
and services of the organisation.

Brief Job Description: The individual at work is responsible for studying
the market, understanding the customer requirement and offering
products and services to satisfy the customer requirement. The individual
at work coordinates and interacts with customers for sale of products and
services.
Personal Attributes: The job requires the individual to be customer
friendly, with good communication skill and target oriented. The
individual must have patience and positive attitude towards work to listen
to diverse customers.
Analyse the market
Analyses the Market and customer requirements
Description This unit is about studying market, engaging with clients and understanding their
requirement.
Scope This unit/ task covers the following:
 Understand the work requirement
 Understand about the product and service offerings by the company
 Study and research about the market
 Initiate meeting with the prospective customers
 Interact and understand the customer requirement
 Record the customer details and document the visit
 Achieve productivity targets set by the company
Performance Criteria(PC) w.r.t. the Scope
Element Performance Criteria
Understanding work
requirement
To be competent, the user/ individual must be able to:
receive instructions on work requirement from the top management
receive the periodical (e.g., yearly, quarterly) sales target
receive instructions on location and area of operation
understand the responsibility of marketing and sales w.r.t to product and
service coverage
attend training and understand about latest versions of products /
technology and software of the organisation
Understanding about
the product and
service offerings
To be competent, the user/ individual must be able to:
understand the capability of the company and specific areas of operation (in
terms of domain, sector, products)
understand the service offerings of the organisation, e.g., only design,
design+fab, partial design
understand the functionalities and purpose of different IT hardware
equipment such as desktop, laptop, copier, projector, printer
understand the different semiconductor product and service coverage
offered by the organisation
understand the different types of similar semiconductor products and
offerings available in the market
understand the different types of active components and manufacturing
capacity of the company
understand the specification and functional aspects of the components
understand the specification and other details of the competition brands and
products
handle technical queries on the specific semiconductor design
service/product and should be able to resolve the queries
understand the distinctive characteristics of the service offering and inform
them to customer
National Occupational Standard
ELE/N1101 Analyse the market

. understand other product/service related details such as cost, delivery
period, post sales coverage, warranty
Analyse the market To be competent, the user/ individual must be able to:
collect information on the demographics of the location to know about the
market
understand the market share of different products in the region
study the key growth drivers of the product/service in the region by
analysing past sales pattern

study about different industries, technological advancements in the sector
and requirement for design services in the sector
identify major players in different sector, their current use of semiconductor
services and their product portfolio
understand the major prospective users of the product/service in the region
understand the customer expectation from the product/service by
conducting a market survey
Initiating meeting
with prospective
customers
To be competent, the user/ individual must be able to:
prepare a list of potential customers in the region and shortlist them for
marketing the product
make telephone calls to prospective customers and convince them for a
meeting
prepare a presentation about the company, service offerings, areas of
operation and other details
reach customer place on time and maintain punctuality for all meetings
interact periodically with existing customers to understand any new
requirement and initiate meeting
maintain behavioural etiquette while interacting with customer on
telephone / directly
Interacting and
Understanding the
client requirement
To be competent, the user/ individual must be able to:
greet the client while meeting them and develop a rapport with them
.make presentation about the service offerings and handle any queries about
the company and services
understand the broad level customer requirement
understand the type of design services/product requirement
ask both open and close ended questions to understand in depth about the
customer requirement
understand the customer expectation on criteria such as price, delivery
cycle, etc.
listen to customer without interrupting them and summarise the customer
requirement for mutual understanding
Recording and
Documenting the
client details
To be competent, the user/ individual must be able to:
record the customer and call details as per company policy
document the customer details in the company's ERP software for future
tracking and reference
make no mistakes in capturing customer's details
rectify incorrect details in existing database to extent allowed by company
policy
. accurately record customer query for future references
ELE/N1101 Analyse the market

Knowledge and Understanding
Organizational Context

The individual on the job needs to understand:
company's code of conduct
organisation culture and typical customer profile
company's reporting structure
. company's documentation policy
company's line of business and service offerings
company's sales policy
company's Human Resource and performance evaluation policy
company's areas of operation
internal process system such as ERP followed in the organisation
terms and conditions associated with the sale of company products/services
Technical Knowledge
The individual on the job needs to know and understand:
company's products and services
semiconductor industry, trends, market and competition
sector knowledge, growth, trends and electronic product usage
how to communicate with customers in order to put them at ease
basic electronics of system hardware
behavioural aspects and etiquette to be followed at customer's interaction
in depth product/service knowledge on the product handled
different type of selling and promotional methods
relevant reference sheets, manuals and documents to be used at work
internal process system and their usage
computer operation and analyse data in Microsoft Excel tool
different models of after sales support provided by the company
different types of customer and the after sales support provided to them
Skills (S)
Core Skills/ Generic Skills Reading and writing
The individual on the job needs to know and understand how to:
read the customer information from the database
read text manuals regarding the design services, semiconductor devices and
their specification
to record the customer details in the query log
Professional Skills Interpersonal skills
The individual on the job needs to know and understand how to:
develop a rapport with customers
listen carefully and interpret their requirement
suggest customer on possible solutions
Communication skills
The individual on the job needs to know and understand how to:
seek inputs to assess the queries
put the customer at ease and suggest solutions
communicate in English and local language
ELE/N1101 Analyse the market

Telephone etiquette
The individual on the job needs to know and understand:
significance of following telephone etiquettes while interacting with
customers
.importance of being patient and courteous with all types of customers
being polite and courteous under all circumstances
System operation skills
The individual on the job needs to know and understand how to:
. operate computer and internet
use and understand Microsoft package
operate company's internal process software such as ERP for recording and
documenting the customer call
Offer solutions to customer

Offer solutions to customer requirement
Description
This unit is about offering product solutions to client, closing the sales transaction,
maintaining good relations and achieving customer satisfaction.
Scope
This unit/ task covers the following:
 Offer possible solutions to client
 Coordinate with production and design team for communicating customer
requirement
 Close the sales
 Offer proper documentation and understand post purchase requirements
 Assist customer with post sales service
 Maintain relationship with client
 Achieve productivity targets set by the company
Performance Criteria(PC) w.r.t. the Scope
Element Performance Criteria
Offering possible
solution
To be competent, the user/ individual must be able to:
decide whether the client requirement could be met by company's product
or services
suggest possible multiple product and service offered by the company which
could meet client requirement
assist client in finalising the product/service which could best suit the
requirement
suggest some product/service options in the market which could fit the
customer requirement if the product is not offered by the own company
inform the customers about unique characteristics of the product/service
which could help in taking decision
suggest a tailor made product/service to suit customer requirement
Coordinating with
production and
design teams
To be competent, the user/ individual must be able to:
. inform the production/design team about the all aspects of customer
requirement
understand whether the customer requirement can be met from the existing
resources of the company
coordinate and arrange for a meeting between customer and technical team
for further understanding and project finalisation
inform technical team about the cost, delivery time of the product/service
suggested by the customer
Closing the sales To be competent, the user/ individual must be able to:
. assist the customer in taking a buying decision
detail the customer about the buying decision on how it could fulfil their
requirement and make them feel happy about the purchase
. take the details of the purchase once the buying decision is made
National Occupational Standard
ELE/N1102 Offer solutions to customer

negotiate the pricing of product/service with customer appropriately
ensure that the sale transaction results in profit for the organisation
. understand the details such as number of product and other requirements
from the client
inform the customers about final price after deducting discounts, preferred
mode of payment
Documentation To be competent, the user/ individual must be able to:
provide documents such as invoice, agreement, warranty certificate and
other relevant documents to client
inform customers on terms and conditions, warranty coverage as per
component in the equipment and other related detail
prepare relevant documents as per company standards
Assisting client with after sales service
To be competent, the user/ individual must be able to:
understand the service support requirement from client
understand any service maintenance technician allocation requirement for
corporate/institutional sales and arrange accordingly
Maintaining relationship with clients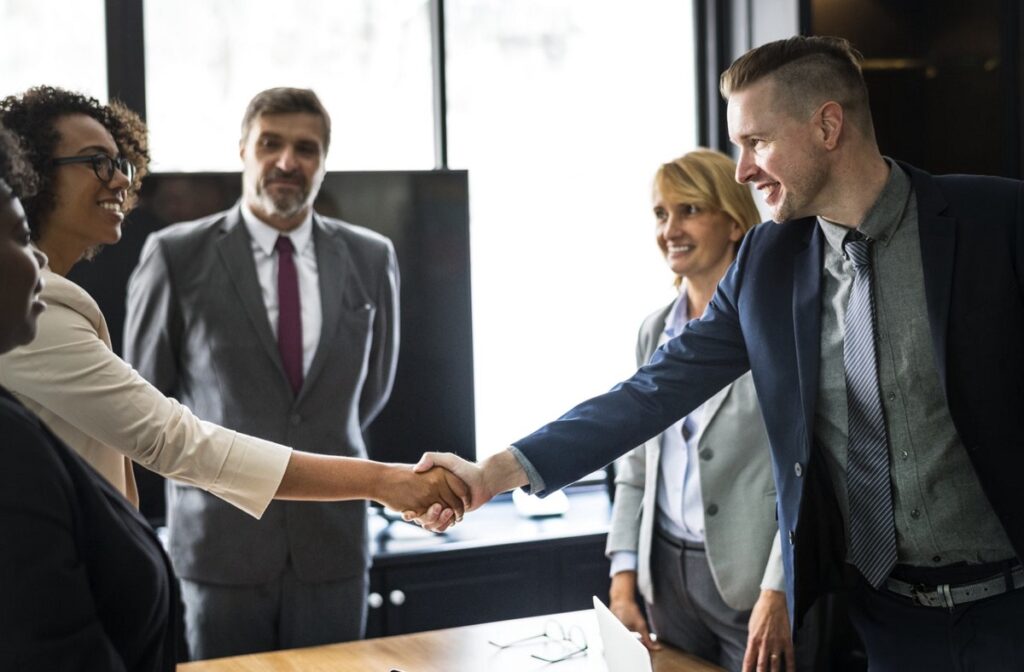 To be competent, the user/ individual must be able to:
interact periodically with existing customers and understand for any
requirement
seek new business opportunity with existing customers
get new reference for sales from existing customers
gauge customer on satisfaction
Achieving Productivity
To be competent, the user/ individual must be able to:
achieve the target set for number of calls / visits to attend in a period of time
achieve the target set on number of calls to be closed successfully
achieve the monthly, quarterly and yearly sales target
satisfy the customer with the service and maintain continuous relationship
Knowledge and Understanding
Organizational Context


The individual on the job needs to understand:
company's code of conduct
organisation culture and typical customer profile
company's reporting structure
company's documentation policy
company's line of business and product offerings
company's sales policy
company's Human Resource and performance evaluation policy
internal process system such as ERP followed in the organisation
Product/service pricing policy
terms and conditions associated with the sale of company products
Technical Knowledge
The individual on the job needs to know and understand:
semiconductor design, products, functionalities and specifications
company's products/service offerings
how to communicate with customers in order to put them at ease
basic electronics of system hardware
behavioural aspects and etiquette to be followed at customer's interaction
in depth product knowledge on the semiconductor design service/products
ELE/N1102 Offer solutions to customer

handled
price, delivery time, after sales service details of semiconductor device
Semiconductor industry, trends
semiconductor product value chain
different type of selling and promotional methods
relevant reference sheets, manuals and documents to be used at work
internal process system and their usage
computer operation and analyse data in Microsoft Excel tool
different models of after sales support provided by the company
different types of customer and the after sales support provided to them
Skills (S)
Core Skills/
Generic Skills
Reading and writing skills
The individual on the job needs to know and understand how to:
read the customer information from the database
read text manuals regarding the hardware equipment issues
record the customer query details in the query log
Teamwork and multitasking
The user/individual on the job needs to know and understand how:
to share work load as required
to achieve the targets given on number of calls and closure
Professional Skills Interpersonal skills
The individual on the job needs to know and understand how to:
develop a rapport with customers
listen carefully and interpret their requirement
suggest customer on possible solutions
Communication skills
The individual on the job needs to know and understand how to:
seek inputs at assess the problems
put the customer at ease and suggest solutions
communicate in English and local language
Telephone conversation skills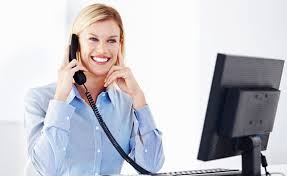 The individual on the job needs to know and understand:
significance of following telephone etiquette while interacting with
customers
importance of being patient and courteous with all types of customers
being polite and courteous under all circumstances
Selling skills
The user/individual on the job needs to know and understand how:
to negotiate with client and ensure profit on each transaction
to satisfy the customer on their purchase decision
ELE/N1102 Offer solutions to customer

Interpreting skills
The user/individual on the job needs to know and understand how:
to ask relevant questions to understand client requirement on hardware
equipment
interpret the concerns and provide possible solutions to the customer
Coordinate with colleagues and co-workers
Coordinate with colleagues
Description
This OS unit is about communicating with colleagues and seniors in order to achieve
smooth work flow
Scope
This unit/ task covers the following:
 Interact with supervisor or superior
 Coordinate with colleagues
Performance Criteria
Interacting with
supervisor
To be competent, the user/ individual must be able to:
understand and assess work requirements
understand the targets and incentives
understand new operating procedures and constraints
report problems in the field
resolve personnel issues
receive feedback on work standards and customer satisfaction
communicate any potential hazards at a particular location
meet given targets
deliver work of expected quality despite constraints
receive positive feedback on behaviour and attitude shown during
interaction
Coordinating with
colleagues
To be competent, the user/ individual must be able to:
interact with colleagues from different functions and understand the nature
of their work
receive spares from tool room or stores; deposit faulty modules and tools to
stores
pass on customer complaints to colleagues in a respective geographical area
assist colleagues with resolving field problems
resolve conflicts and achieve smooth workflow
follow the company policy during cross functional interaction
Knowledge and Understanding (K)
Organizational Context

The individual on the job needs to know and understand:
company's policies on: incentives, delivery standards, and personnel
management
importance of the individual's role in the workflow
reporting structure
Coordinate with colleagues and co-workers
Technical Knowledge
The individual on the job needs to know and understand:
how to communicate effectively
how to build team coordination
Skills (S) [Optional]
Core Skills/
Generic Skills
Teamwork and multitasking
The individual on the job needs to know and understand how:
to deliver product to next work process on time
Professional Skills Decision making
The individual on the job needs to know and understand:
how to report potential areas of disruptions to work process
when to report to supervisor and when to deal with a colleague depending
on the type of concern
Reflective thinking
The individual on the job needs to know and understand:
how to improve work process
Critical thinking
The individual on the job needs to know and understand:
how to spot process disruptions and delay